In March 2012, Google changed their privacy policy. If you're worried about your privacy, you can use the simple steps below to clear the search history that has been collected from your Google searches. These steps also disable your future web search history so Google won't collect any more information about your web searches.
Clear Google Search History > Step 1: Log in
Log into your Google account from any of the Google websites. This means you can log in to your account at http://google.com, or log in at any of these Google owned websites: Gmail, YouTube, Google Docs, or Google Calendar.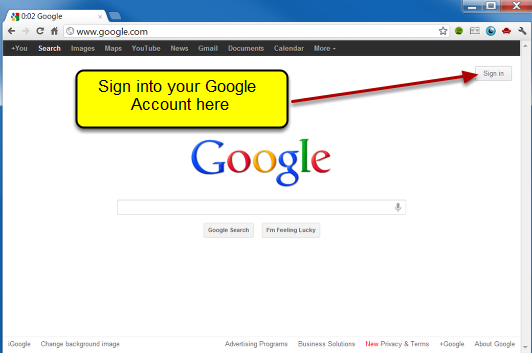 Clear Google Search History > Step 2: Review
SEQUENCE FOR THIS STEP:
After you've signed into your Google account, go to https://google.com/history
Note that you can scroll down and see the specific search history that Google has collected for your Google account
The calendar shows your search volume. The darker a calendar date, the more Google searches you performed on that date.
Click the "Remove all Web History" to have Google erase your web search history.
Clear Google Search History > Step 3: Confirm
Click the [OK] button to confirm deletion of your Google Web Search history. Note that Your web history will also be paused and Google will no longer collect history on your Google web Searches.