Summary: Inexpensive software will let you use feeds from thousands of Internet Radio stations to fill your IPOD or MP3 player with thousands of free current songs while you sleep.
I mentioned in another post that I spend more time listening to Internet Radio stations than I do listening to my own, somewhat large, CD collection.
When I'm listening live, I mostly listen to Pandora.com because it's commercial free and talk free, but I also sometimes visit a Internet Radio website called www.Shoutcast.com for another reason – Using inexpensive software, I can record songs from the Shoutcast Internet radio stations directly to iPod or MP3 files, and each file is automatically labeled with the song title and artist name.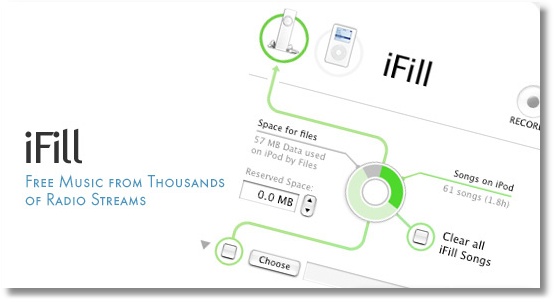 Let me say that another way: I can start a program on my PC or Mac, I can tell it to record my favorite Shoutcast radio stations overnight, and when I wake up I can find a couple hundred free songs, or several hours of music on my MP3 player or iPod.
Furthermore, I can tell the software to record up to eight Shoutcast Internet Radio Stations at one time. So, for every one hour the software is recording Shoutcast music, I'll get eight hours of music on my iPod or MP3 player. Run the program for 6 hours overnight, and you'll find 48 hours of songs on your player when you wake the next morning.
Some Shoutcast stations are simply streams of commercial or public radio stations. Some are private radio stations set up by fans. The important difference is that most Shoutcast stations play music and send artist and track information at the same time that can be captured by software to create individual files of each song.
Step #1: Install a free streaming audio player. You'll need one to listen to Shoutcast radio stations. You can download the basic "free" version of WinAmp at the link below: