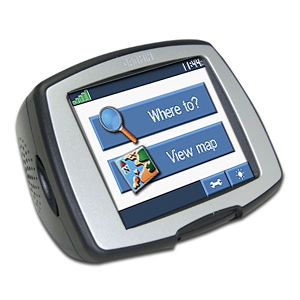 My wife has a new GPS, so I'm using her old Garmin instead of the Tom Tom I typically use.   I had forgotten how much more helpful Garmin's Point-of-interest search is than the same feature is  on my Tom Tom Model One.   Specifically, the Garmin's search is "dynamic" (changes while I'm moving) but the Tom Tom's search is "static" (the search results are a  snapshot at the time I perform the search).   For example, if I'm driving in an unfamiliar area and crave Chinese food, I can type "Chinese" into the Garmin and it will display all restaurants with the word "Chinese" in the name, and the display will constantly change as I'm driving to show the distance and direction to each restaurant.    My TomTom, by comparison, doesn't update distances automatically.  It shows only a snapshot of Chinese restaurants at the time I perform the search and the display doesn't change – I have to keep performing the same search over and over to see any changes.
So, the short version is, I use both a TomTom and a Garmin, but I prefer the Garmin.
This excellent $70 deal is for a refurbished Garmin  C330, which is not Garmin's most compact model.    You can take this GPS with you when you travel, and it can be powered by battery, but be aware that it's size makes it like carrying half a softball.  Newer models are flat, but this one is not.  Still, if you don't already have a GPS, or if your kids are driving around without a GPS, $70 is an excellent price for an excellent GPS unit.
For what it's worth, I  paid more than $300 for this same model more than 3 years ago, but it's yours – if you act quickly – for only $70  plus $8 UPS Ground Shipping.
Click here to buy Garmin StreetPilot C330 GPS Navigator 3.5″ Screen (Refurbished) for $70